Hire a IS17 17″ Heavy Duty Stone Care Machine 2.5HP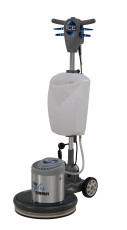 IS17 comes with a newly developed 2.5HP Heavy Duty Motor, fitted with an all steel gear to maximize torque output.
View Product
Hire a IP18HD 18″ Multi-Purpose Floor Polisher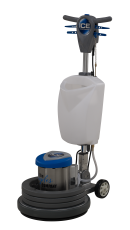 The IP18HD features a Heavy Duty 1.75HP motor which allows for deployment in multiple cleaning needs on multiple surfaces.
View Product
Hire a IF17 17″ Side- Winding Floor Polisher 1.25HP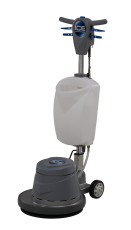 IF17 comes with a newly developed 1.25HP Heavy Duty Motor, uses a gear driven system, making it balanced and stable.
View Product
Rotary Polishers Hire UK
Rotary Polishers Hire UK supply a wide range of advanced commercial pressure washers available in both hot and cold variants, to achieve perfect results every time with a quality range of Rotary Polisher machines with a combination of power, versatility and efficiency that is unrivalled.
Our Rotary Polisher machines are perfect for both small to large floor spaces, allowing you to tackle any cleaning task.
Flexible Hire Incredible Results Free Advice Fast Delivery Save Money with Hire.
Rotary Polishers Hire UK have over 25 years of experience and understanding of cleaning machines and equipment we have seen a steady request for floor cleaning machines hire daily, weekly, monthly or yearly periods.
Call today for help and Free advice t: 01279 422 220
Save Money, Hire a Rotary Polishers today
Contact
Phone

01279 422 220

Fax

01279 422 494
sales@wcsuk.com
Worldwide Cleaning Support
Dorrington Farm
Rye Hill Road
Harlow
CM18 7JF
Essex
United Kingdom