We provide high quality cleaning machines for hire to businesses and contract cleaners
Our cost effective hire service gets a cleaning machine to your premises quickly without any of the hassle or high upfront costs of purchasing.

Right Machine for the job
We provide machines to your specific cleaning job requirements.

No High Upfront Costs
Avoid the costs of machine ownership by hiring what you need, when you need it.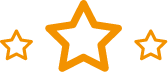 High Quality Machines
Reliability, efficiency and robust design so you can be confident the machine will get the job done.

Fast Delivery
Fast, affordable delivery. Where you need it, when you need it.

Flexible Hire Periods
Flexible hire terms suited to you. Daily, weekly, monthly or yearly periods.
No Hassle
We understand the struggle to get the right equipment for your business. That's why we are here to advise you every step of the way.
We help you avoid stress by sharing our experience and removing the guess work.
Save Money
Purchasing and owning machines can be costly. The initial up from purchase price, storage space and maintenance costs all add up.
We save you money with hire by removing the costs of machine ownership.
Happy Clients
We know that good machines are at the heart of a cleaning contractors business, so it's always stressful when a machine lets you down.
We get the right machine for the job to you quickly, so that you can continue to delight your clients.
Our Satisfaction Promises
We provide the right equipment for the job
We reliably deliver when you need it
We only provide high quality machines
We provide instruction and demonstration with all machines
Flexible hire terms to suit your needs and budget
If there is a problem with the machine, we will fix it
Let us guide you
Our team will discuss your cleaning requirements with you, provide a free site assessment and recommend the best machine for the job.
Tell us your cleaning requirements

We recommend equipment

Book a time & place

We deliver your equipment
Frequently Asked Questions
How long does it take to deliver the machines?
Delivery is provided on a next day basis.
How is the training for the machines provided?
Our engineers provide the onsite training on delivery of the machines to your premises.
Is there a minimum hire period required?
No, there is no minimum or maximum hire period required. We provide machines to fit your job timescale requirements.
What happens if the machine breaks down?
Our engineers will provide onsite repairs. If this is not possible, then they will provide a replacement machine on the spot.